Solutions for Your Secure Information Management Needs
* Required Field
We never sell or share your information.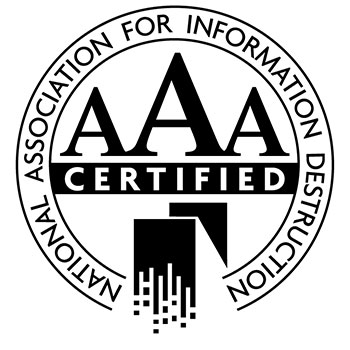 About Assured Document Management
Headquartered in Las Vegas, NV, Assured Document Management is a privately held; full-service records management company serving the needs of businesses, service professionals, and non-profit organizations of all sizes. The company was started in 2000 with 1 shredding truck and has grown to offer On & Off-site Shredding, Hard Drive Destruction, Records Management, Secure PC / IT Asset Recycling and Document Scanning / Document Imaging.
WORKING TO BE THE MOST CAPABLE, FOCUSED & VALUED INFORMATION MANAGEMENT SERVICES PROVIDER IN THE INDUSTRY.
Assured Document Management has the experience, technology and facilities to manage every aspect of a document's life cycle, from creation to destruction. All information is always in the hands of highly trained professionals. We conveniently pick up and deliver documents as requested. Equally, our vehicles and facilities are well equipped with the technology and security measures necessary to safeguard your documents.
Assured Document Management is committed to providing essential strategies that maximize flexibility and cutting edge technology while offering a cost effective solution to every customer. Assured Document Management will meet the expectations of our clients to deliver the right information, to the right person, in a timely fashion every time. We are dedicated to quality control and security measures to protect information from inappropriate use, permanent loss, or extended unavailability. Our management team will leverage its expertise to optimize technology solutions, operational execution, and performance excellence to ensure the mutual success of Assured Document Management and our clients.
Partnering with Our Customers
Complete Document Management
Assured Document Destruction specializes in secure shredding services. Whether it's on an on-going, regular basis for your office or a one-time…
Assured Document Destruction specializes in Secure PC / IT Asset Recycling. What makes us different is we have a secure information management view and not a recycling mentality.
Assured Document Management is the most secure, most economical record storage solution and has the highest quality service of all Document Storage Companies. Highly trained professionals can purge, pack, and index your documents…
The reCAPTCHA verification period has expired. Please reload the page.