Protecting Your Reputation
* Required Field
We never sell or share your information.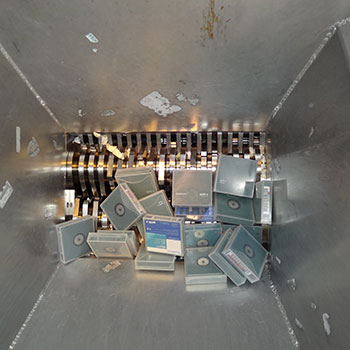 What Can We Shred For You?
Assured Document Destruction can destroy many non-paper items such as uniforms, obselete products, postal stamps, plastic key cards, hard drives, data tapes, VHS tapes, floppy disks, X-rays, labels, binders, faulty product runs, etc.
One-Time: Non-paper Shredding Services
Assured Document Destruction is AAA Certified by NAID, the National Association for Information Destruction, by complying with NAID's strict security standards and procedures.
Complete Document Management
Assured Document Destruction specializes in secure shredding services. Whether it's on an on-going, regular basis for your office or a one-time…
Assured Document Destruction specializes in Secure PC / IT Asset Recycling. What makes us different is we have a secure information management view and not a recycling mentality.
Assured Document Management is the most secure, most economical record storage solution and has the highest quality service of all Document Storage Companies. Highly trained professionals can purge, pack, and index your documents…
Partnering with Our Customers
The reCAPTCHA verification period has expired. Please reload the page.