* Required Field
We never sell or share your information.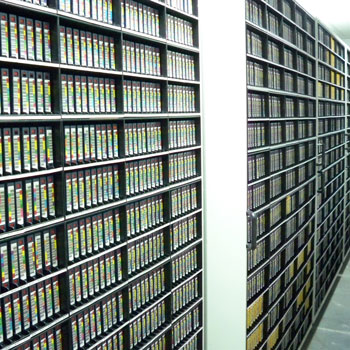 Tape & Disk Storage Vault
The Most Efficient and Secure Off-Site Media Storage
In an increasingly digital world, data has become one of the most valuable assets for businesses. Its loss can lead to significant financial repercussions, damage to reputation, and even business failure. That's why having a robust backup data recovery plan is not just important but essential for every organization.
Protecting Your Data with Assured Document Management
Assured Document Management understands the criticality of your data and offers a comprehensive solution with our media vault storage option. We don't just store your backup tapes or disks; we protect them. Our facilities are designed to withstand various disasters, including fire, flood, and theft, ensuring your data remains safe no matter what.
Our service includes routine pickup and delivery of your backup media, eliminating any hassle on your part. Our team of professionals handles your data with the utmost care, cataloging each item meticulously for easy retrieval when needed. Moreover, we recognize that every business is unique and might have specific needs. Therefore, we offer flexible retrieval options. Whether you need your backup media returned immediately in an emergency or at a scheduled time, we are committed to providing prompt and efficient service.
In addition to storage services, we also offer secure destruction services for outdated or unnecessary backup media. We adhere strictly to industry standards and regulations, providing you with a certificate of destruction for your records.
With Assured Document Management, you're not just choosing a service; you're choosing peace of mind. Let us help you be prepared for any disaster and ensure the continuity of your business operations. Trust us to protect your data, your assets, and your future.
Complete Document Management
Assured Document Destruction specializes in secure shredding services. Whether it's on an on-going, regular basis for your office or a one-time…
Assured Document Destruction specializes in Secure PC / IT Asset Recycling. What makes us different is we have a secure information management view and not a recycling mentality.
Assured Document Management is the most secure, most economical record storage solution and has the highest quality service of all Document Storage Companies. Highly trained professionals can purge, pack, and index your documents…
Partnering with Our Customers
The reCAPTCHA verification period has expired. Please reload the page.