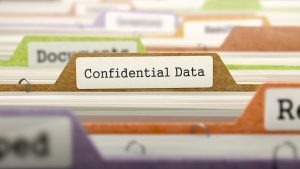 The National Association for Information Destruction (NAID) is a global authority that offers certifications to companies adhering to stringent data destruction standards. NAID Certified services assure quality, security, and compliance in protecting private information.
Why Naid Certification Matters
The importance of choosing a NAID Certified service must be addressed regarding safeguarding confidential data. This certification offers peace of mind and ensures that your data destruction process meets the highest industry standards.
Comprehensive Auditing Procedures
NAID Certified services undergo rigorous audits, scheduled and surprise, to ensure they continually meet or exceed the association's strict requirements. These audits scrutinize various aspects, including operational security, employee hiring practices, and destruction of of equipment.
Ensuring Legal Compliance
Data protection laws and regulations are becoming increasingly stringent worldwide. Failure to comply can result in hefty fines and damage to a company's reputation. NAID Certified services ensure compliance with all relevant laws, providing extra legal protection.
Employee Screening And Training
NAID Certification requires thorough background checks and ongoing training for employees handling sensitive information. This rigorous process reduces the risk of internal threats, ensuring your private information is safe.
Shredding Services Offered By Naid Certified Companies
NAID Certified companies offer various shredding services to fit business and individual needs. Let's take a closer look at some of them:
Business Shredding
NAID Certified companies offer comprehensive business shredding services for businesses that handle sensitive data. These services include scheduled and one-time secure shredding options, providing flexibility based on your needs.
Designed with convenience, these services offer reliable, hassle-free mobile shredding solutions. This means the shredding can be done at your location, eliminating the need to move sensitive data off-site. Furthermore, these services come with a complimentary analysis to assess your shredding needs and tailor a solution that fits your business perfectly. To ensure a smooth collection process, secure commercial collection containers are provided. These containers are designed to safeguard your documents until they are ready for destruction.
Residential Shredding
NAID Certified companies also cater to residential needs, offering secure document shredding services at your home or business. Whether cleaning out old files or having ongoing shredding needs, these services offer convenient and cost-effective solutions. You can opt for one-time or scheduled document shredding. This flexibility allows you to manage your document disposal efficiently and securely without leaving the comfort of your home.
Drop-Off Shredding
Drop-off shredding services are available at select locations for those who prefer to bring their documents directly to the shredding facility. This option lets you deliver your documents and witness their destruction in a secure environment. It's a practical choice if you have a smaller volume of documents or prefer the assurance of seeing your documents destroyed.
Secure Shredding Containers
To facilitate a secure collection of your documents, many NAID Certified services offer a variety of secure containers that can be stationed at your office. Depending on your volume of documents, you can choose between a locked wheeled cart or a locked cabinet. The locked wheeled cart is suitable for large volumes, while the locked cabinet provides a convenient collection point at your desk. Both options ensure your sensitive documents are safely stored until they are ready for shredding.
Electronic Media Destruction
In today's digital age, secure data destruction goes beyond paper shredding. Recognizing this, NAID Certified companies also provide secure destruction of various forms of electronic media. This includes CDs/DVDs, hard drives, and flash drives. These services ensure that your digital data, like your physical documents, are thoroughly destroyed, preventing any chance of data recovery and potential misuse.
Trust Assured Document Destruction Las Vegas For Your Data Protection Needs
Choosing a reliable data destruction service is critical to your privacy and compliance. With Assured Document Destruction Las Vegas, you choose a NAID Certified service representing the gold standard in data destruction. From business shredding to residential services, drop-off options to electronic media destruction, we have solutions to meet all your needs. Our commitment to stringent standards, comprehensive auditing, and legal compliance ensures your sensitive data is handled with utmost security and professionalism. Don't compromise on your data protection. Choose wisely; contact Assured Document Destruction Las Vegas.